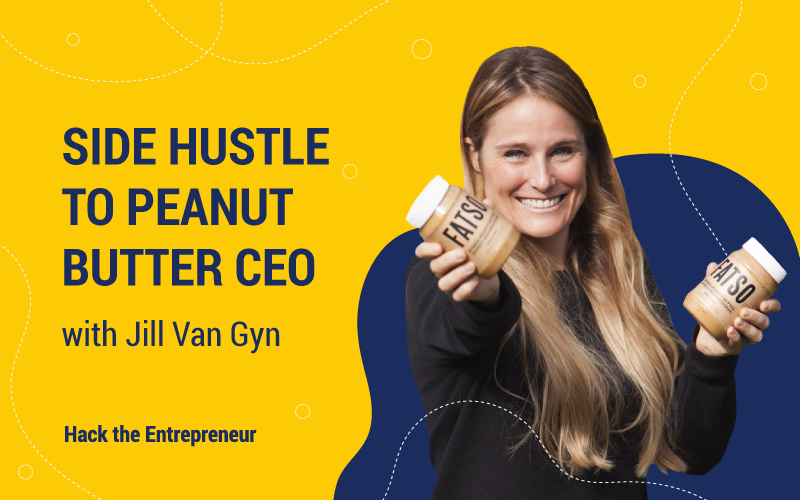 She is the founder of Fatso, an all-natural peanut butter company that began as a side hustle in the back kitchen of a local restaurant.
In October 2018, Jill appeared on Dragon's Den, Canada's version of Shark Tank. Her ask on the show was $200,000 for 15 percent of the company. Jill received four offers in the episode and she made a handshake deal for $200,000 for 30 percent of the company.
After the recording, Jill met the Dragons' to formalize the deal with new numbers. Fatso peanut butter had been evaluated at twice its original amount and Jill Van Gyn wanted the deal to reflect that.
In the end, she walked away from the deal.
Now, let's hack…
Jill Van Gyn
Highlights from the Interview
Links and resources from the interview
Show sponsor
MasterClass: Get unlimited access to EVERY MasterClass, and as a Hack the Entrepreneur listener, you get 15% off the Annual All-Access Pass!
For a limited time, when you buy one Annual MasterClass All-Access Pass for yourself, you'll get another one to gift, for FREE!
Go to MasterClass.com/HACK.
Dig this episode? Wait until you hear these…