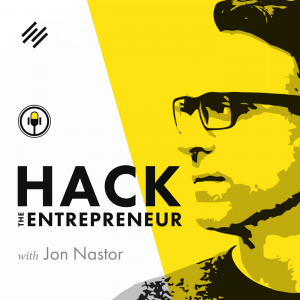 Hack the Entrepreneur podcast sponsorships only work if they are valuable to our listeners.
Our dedication is to only accept sponsorships from companies and products we use to run Hack the Entrepreneur. Doing this enables us to endorse the products as well as only recommending the best products and services to our audience.
As a bonus to you, we also require our podcast sponsors to provide a unique and valuable offer to our listeners. Below you will find the current offers from our sponsors.
If you have any questions about any of the offers listed, please contact us below and we can help you make the best decision for your business and situation.
Current sponsorship offers for listeners
Gusto
Get 3 months of payroll, benefits admin, and more totally free at Gusto.com/hack.
Mass Traffic Secrets
You can either download the blueprint for free or sign up for the Mass Traffic Blueprint Course, which at the moment is a huge 94% off! Go to MassTrafficSecrets.com/specialoffer.
Ahrefs
Check out the Ahrefs blog or YouTube channel for step-by-step SEO tutorials. They have a 7-day trial for only $7 — head over to ahrefs.com to sign up!
Trends
I'm enjoying the Trends community so much, I want to share it with you. Right now you can get your first two weeks for just ONE dollar!
To start your 14-day Trends trial for just $1, go to Trends.co/hack.
Shippo
Get your free shipping consultation and Shipping Pro plan free for 6 months!
Get your FREE CONSULTATION and SIX MONTH TRIAL today, at GoShippo.com/hack.
FreshBooks
Join the 24 million people who've used FreshBooks. Try it free for 30 days — no catch and no credit card required.
Go to FreshBooks.com/HACK and enter HACK THE ENTREPRENEUR in the how did you hear about us section to get started.
LinkedIn Marketing Solutions
Every day, over 500 million professionals engage with content on LinkedIn, and chances are, your future customers are among them!
To redeem a free $100 LinkedIn ad credit, go to LinkedIn.com/HACK.
Aircall
You can get set up with a no-risk 7-day free trial of Aircall in less than 3 minutes, no credit card needed!
Simply visit aircall.io/hack to access your 7-day free trial and make your teams' phone calls as efficient as possible.
MasterClass
Get unlimited access to EVERY MasterClass, and as a Hack the Entrepreneur listener, you get 15% off the Annual All-Access Pass!

Go to MasterClass.com/HACK.
Boll & Branch
Get $50 off your first set of sheets. Shipping is always free, you can try them out for 30 nights Risk-Free. Go to BollandBranch.com, and use promo code HACK.
Intuit QuickBooks
Give Intuit QuickBooks a try and you're going to love it as much as I do. Learn more about smarter business tools at Intuit.me/HACK.
Hello Monday
LinkedIn's new podcast, Hello Monday with Jessie Hempel is back for Season 2. Each week, Jessi sits down with featured guests to uncover lessons you can apply to your career.
Find Hello Monday with Jessi Hempel on Apple Podcasts or wherever you listen to podcasts.
Volusion
Volusion: Get a free 14-day, no-risk trial. No credit card required.
Visit volusion.com/HACK and, as a special for Hack the Entrepreneur listeners, get 50% off your first month's plan with promo code HACK.
Monday
Monday: Start your 14-day free trial by going to monday.com/hack.

Then use the promo code HACK to get 10% off a paid account.
Blowfish
Blowfish: Try Blowfish and get rid of your hangover right now!
Get 20% OFF your first purchase at forhangovers.com/hack.
Pantheon
Pantheon: The leading WebOps provider, powering more than 285,000 websites and trusted by small businesses, startups, and some of the most
well-known brands like Coach and the ACLU.

Learn more at pantheon.io/hack.
Blinkist
Blinkist: Right now, for a limited time Blinkist has a special offer just for our
audience.
Go to Blinkist.com/hack to start your FREE 7-day trial.
NetSuite
NetSuite: Get NetSuite's guide "Crushing the Five Barriers to Growth" when you go to NetSuite.com/HACK now.
Combin
Combin: Safe and organic promotion for your Instagram account.
To get started absolutely free, go to Combin.com.
Discover.bot
Discover.bot: A digital space for bot developers and enthusiasts of all skill levels to learn from one another, share stories, and move the conversation forward.
New to bots? Get started with their Beginner's Guide.
Fin
Fin: Try Fin, your new on-demand executive assistant for free!
As a listener of my show, I've arranged for all of you to try Fin for FREE.
Just use my link – Fin.com/HACK.
WordPress
WordPress: Make your site your own, when you build it on WordPress. You don't need to do the coding or design – WordPress provides all the tools you need to get your site up and running.
Go to WordPress.com/HACK to create your website. To take advantage of the 15% discount you heard about on the show, use the promo code PODCAST when you check out.
Do you want to become a podcast sponsor?
Hack the Entrepreneur has built a loyal and engaged audience of educated and smart entrepreneurs, small business owners, and people learning how to become entrepreneurs.
If you want to establish your brand as a leader in business — these are the people you want to reach.
Jon Nastor, the host of Hack the Entrepreneur, has built a powerful connection with his audience of engaged and truly rabid listeners.
Marketing That Keeps Paying Returns
When you sponsor Hack the Entrepreneur, you do not only get the immediate exposure but you also receive evergreen marketing even after you stop paying us!
Yes, you pay once, and your ad continues to get downloaded and heard by 1000s of listeners for years to come.
Every single day new entrepreneurs are finding out about Hack the Entrepreneur and going back to listen to archived episodes of Hack the Entrepreneur.
What Podcast Sponsorship Consists of:
60-Second Mid-Roll
A featured spot and link on every show notes of every episode you sponsor
Each episode gets downloaded 19,000 in the first six weeks
Past Hack the Entrepreneur Podcast Sponsors Include:
ActiveCampaign
ShipStation
OnlineJobs.ph
DesignCrowd
SaneBox
Freshbooks
Braintree
Google Adwords
Survata
Earth Class Mail
Citi
GoToWebinar
Taxify
ColonyFM
Audible
Casper Mattresses
MileIQ
Mott & Bow
Harry's
Snappa
Do you want information on podcast sponsorship rates?
Contact us today!