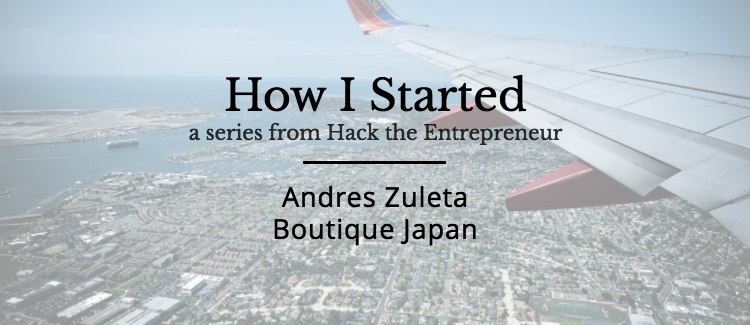 Andres Zuleta is the founder of Boutique Japan, a modern-day travel company that offers personalized itineraries and unique travel experiences.
Andres created his business in 2013, fusing his love of Japan with his knowledge and experience of the travel industry.
Boutique Japan has managed to consistently exceed expectations in crafting unforgettable travel experiences for a select number of lucky travelers each year.
In this short time, Boutique Japan has grown from a one-man operation to a distributed team of seven (and growing).
Here's how Andres Zuleta got started.
[Read more…]