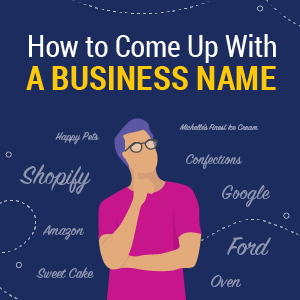 Coming up with a business name is easy — the hard part is finding a good one that isn't already taken!
That's why you need lots of ideas to choose from. The good news?
There are actionable steps you can take to generate a big list of unique, catchy, and available name ideas for your new venture.
From there, you just have to pick the one that gives your business the best shot at connecting with potential customers. And you don't want to make this decision in the dark.
First impressions are hard to get past, and hearing or seeing your business name is usually the first point of contact.
So if you're starting an online business or side hustle, read on to come up with a business name that does the job.
The makings of a great business name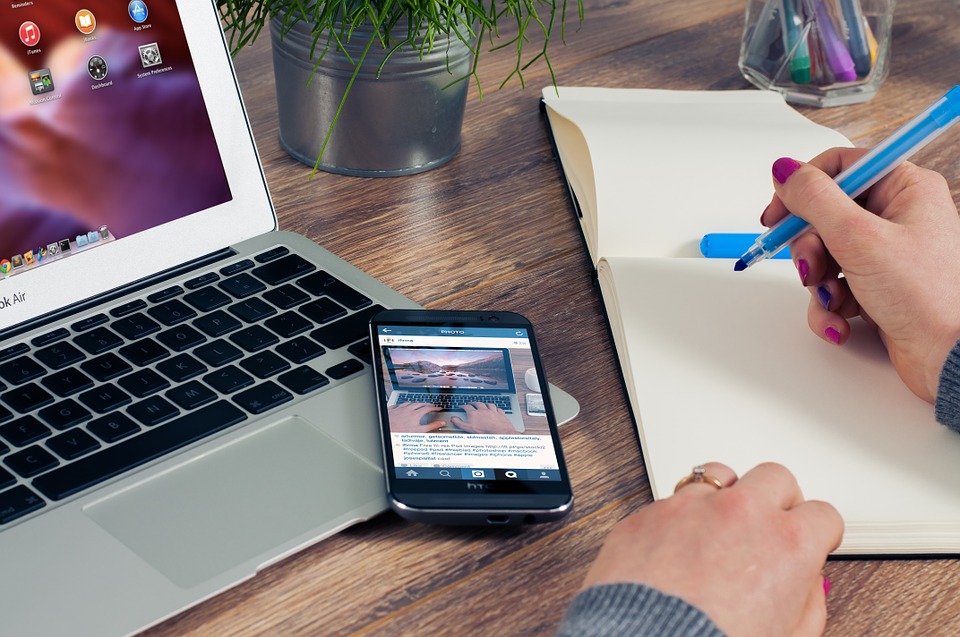 Before we show you some actionable steps to come up with a unique business name, it's important to consider what makes a name good.
How do you know if it will work?
At the same time, it should be catchy enough to not let it fade from people's memories.
Take for example businesses like Amazon, SEMrush, Shopify, Google, and Uber.
These names aren't complicated at all — they're just a single, easy-to-remember word. And when you consider the full legal names of these companies, like Uber Technologies, Inc., you understand right away what industry they're in.
If your customers can't remember your name or don't understand what you do, you risk losing them.
This applies to just about any offline or online business model, and any audience you might be trying to target. You need a recognizable name that's easy to remember.
What about foreign-sounding business names?
Your audience should still have an idea of how to pronounce or spell it. Make sure people don't have to work to figure your business name, or they will hesitate to say it and spread the word.
However, that doesn't mean complicated names won't take off. Luxury brands with foreign roots can be hard to pronounce and spell. Yet, they have a huge following in other countries.
Even if people mispronounce their names all the time, these businesses are getting by because of recognition.
Knowing where to position yourself also helps — if your market is more sophisticated, the language of your name and branding should reflect that.
Ask yourself these questions first.
So you've jotted down some names that sound cool aesthetically, and that evoke the vibe your brand is going for. Maybe you really have your heart set on one specific name.
What's next?
Before settling on a business name, ask yourself these questions about it first.
Is it available?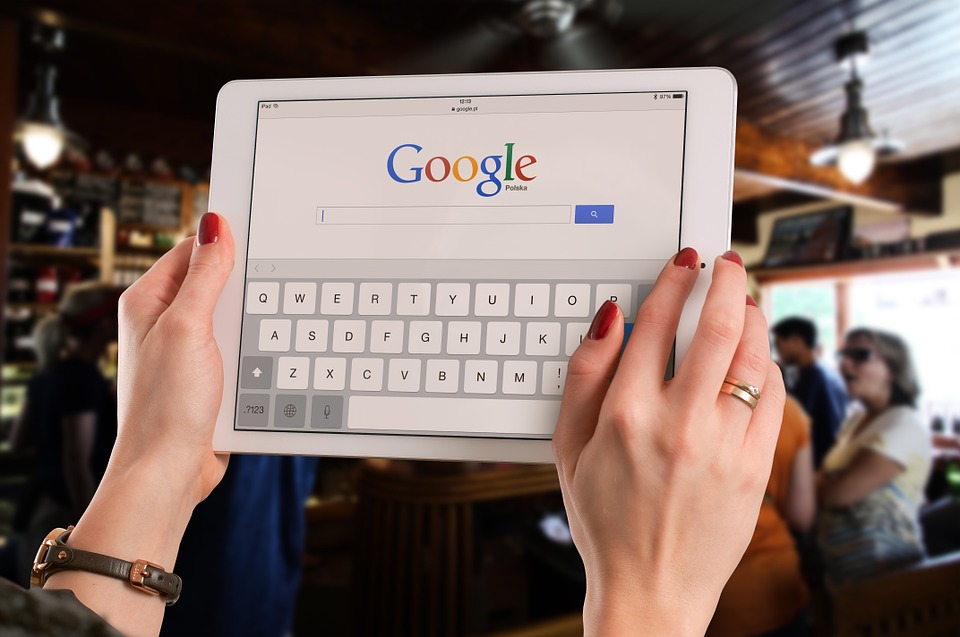 No matter how catchy and professional your business name idea is, you can't use it's already taken. Make sure that it's available for the taking before you start creating logos and printing T-shirts.
When you start a business, you'll have to file paperwork to register your business name. And filing legal documents like incorporation documents requires you already have a name.
Check if your name is available for just $5!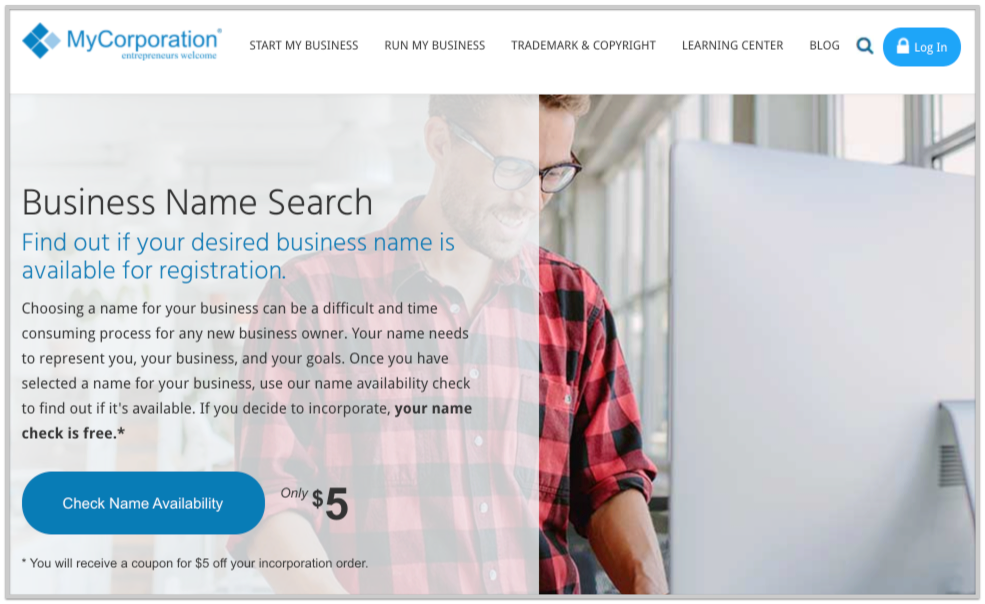 None of this can go through if another business is already operating under the same name.
The laws state that your business name must be distinct from other existing businesses. You might also be infringing on another business' trademark if your name is too similar.
Here are a few places to check if your top choices are still available:
Is the name already registered in your state? Most states in the US have an online database of registered corporations, LLC, and partnerships, like California's Business Search or the Better Business Bureau.
Is the name already trademarked? Start by checking online with the United States Patent and Trademark Office.
Is the domain name available? Every business needs an online presence. Even if you're not ready to build a website just yet, you want to make sure there's no competing website using the same name. Your customers may search your business on Google and end up in somebody else's websites.
Use a domain registration service to search available domains — and register a good one for your business as soon as you decide on the name.
Is it original?
There are laws about the originality of business names to protect each one's identity. You can't, for example, add or remove an "s" at the end and say it's a different name.
For example, you can't use something like "Sweet Cakes" if there's already a "Sweet Cake" registered in your state.
Following the law shouldn't be the only reason you should think of something original, though.
As a budding business, you must set yourself apart. Your customers should be able to identify you easily.
Choosing an unoriginal name can also harm your credibility. If your name is too similar to the name of an established business, potential customers may perceive yours as a knock-off. Even if you're selling different products, first impressions are hard to overcome.
Ultimately, having similar names is bad for both businesses because you'll be competing for brand recognition.
Is it visually appealing?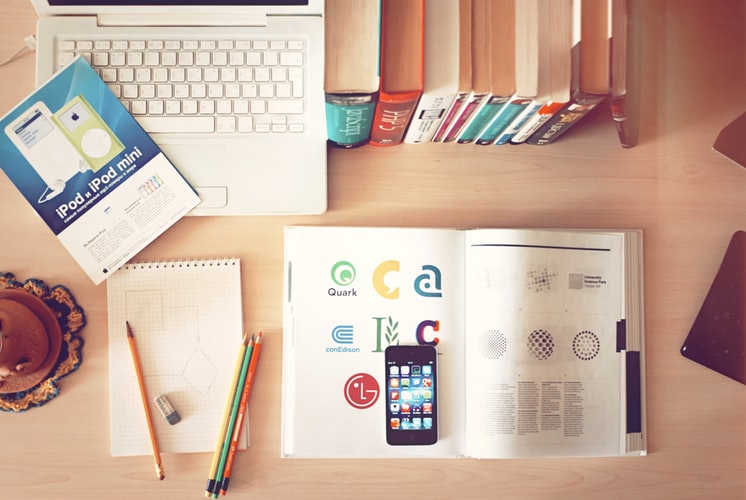 This isn't as important as the other three, but it's something you should consider, too. If you turn your business name into a logo, it should appear as it sounds. The way it looks should exude the same energy as when people hear it or say it.
Imagine how the name would look on a billboard, website, or branded merchandise. Even if you write it in plain text, it should appear clean and professional.
Is it future-proof?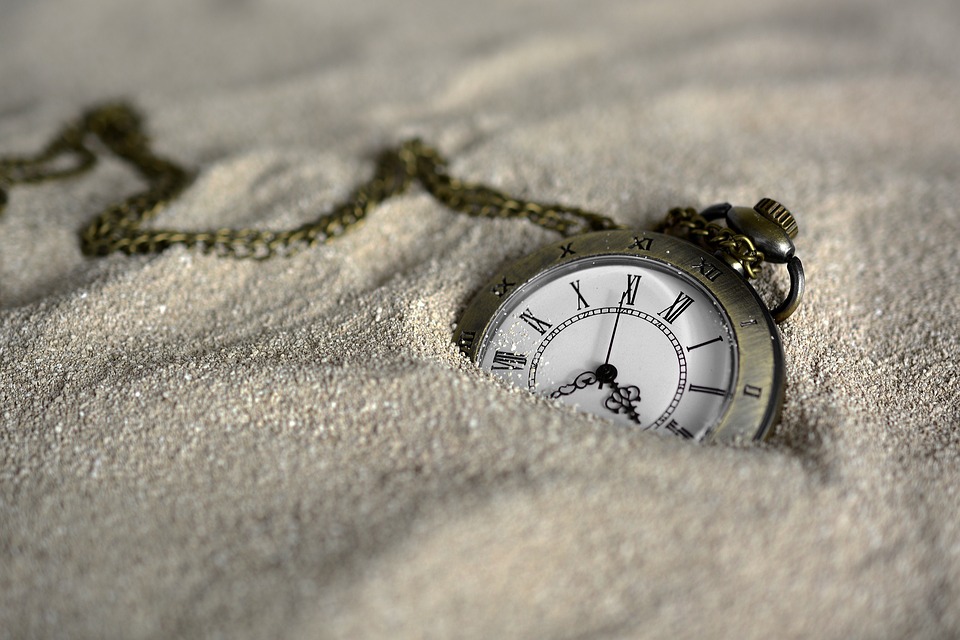 What do we mean by future-proof? Your business name should remain relevant as your company grows. Make sure the business name doesn't limit your ability to expand in the future.
For example, if you're thinking of incorporating a location in the name, will you always operate out of that location? "Party Supplies Michigan" might not take off in New York.
You should also consider the scope of your products and services. Your inventory might consist of a single product category right now, but that can change.
For example, a business selling dog beds might be called "Cozy Pets." However, "Happy Pets" is more flexible, because it also allows you to sell pet food, shampoo, and accessories without going off-brand.
How to come up with a business name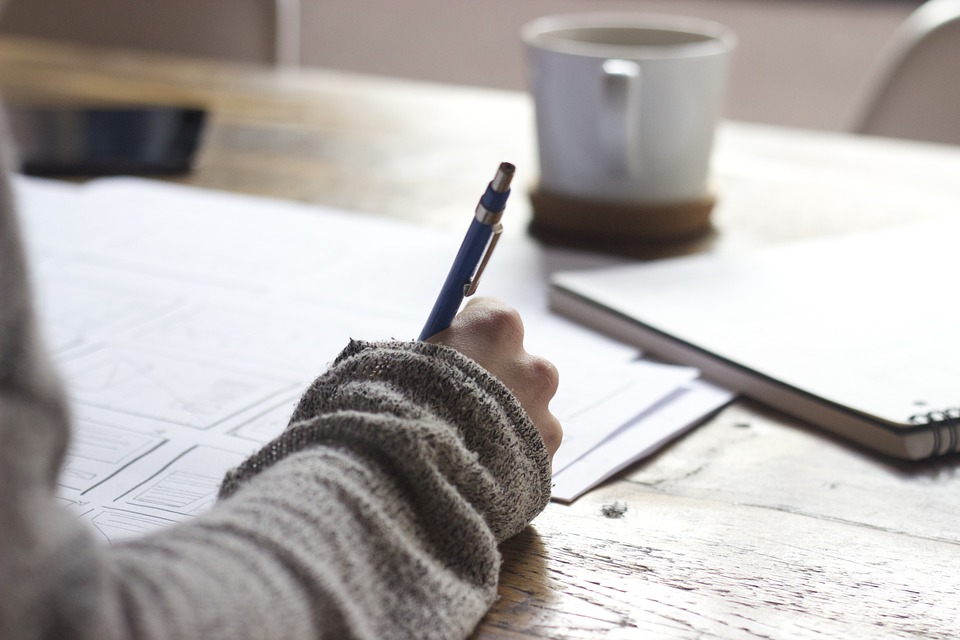 Now that you know what qualities to consider in choosing a good name, it's time to start brainstorming ideas. So sharpen your pencil, ready your imagination, and follow these steps to come up with the perfect name for your new venture:
1. Define what your business offers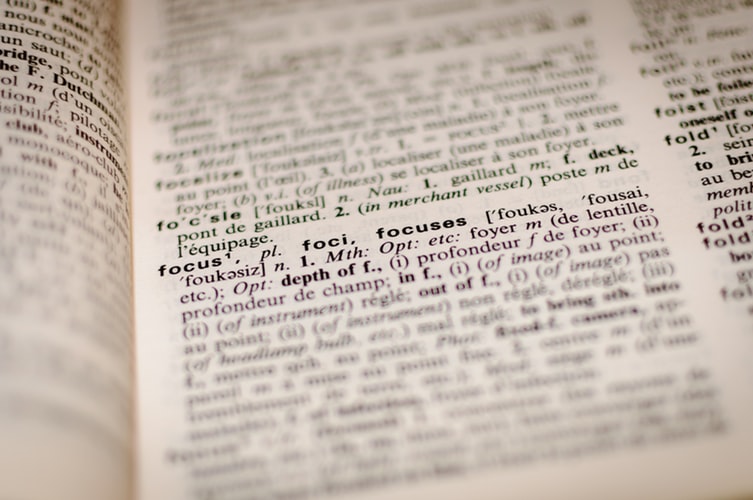 The easiest way to come up with a business name is to incorporate what you business offers to customers.
Are you starting a blog monetized with affiliate marketing or display ads? Selling courses online? Dropshipping apparel and accessories?
What better way is there to let people know what you're selling than including it in the name?
Including your main product or service in the name (as long as it doesn't limit potential expansion) is a straightforward way approach name your business.
For example, if you are setting up a printing business with quick turnaround times, you could name it something like, "Fast Prints."
Clipping your name onto the business name is a good idea, especially if you have a specialization. A handmade gourmet ice cream shop could be called "Michelle's Finest Ice Cream."
2. Write a big list of words related to your offer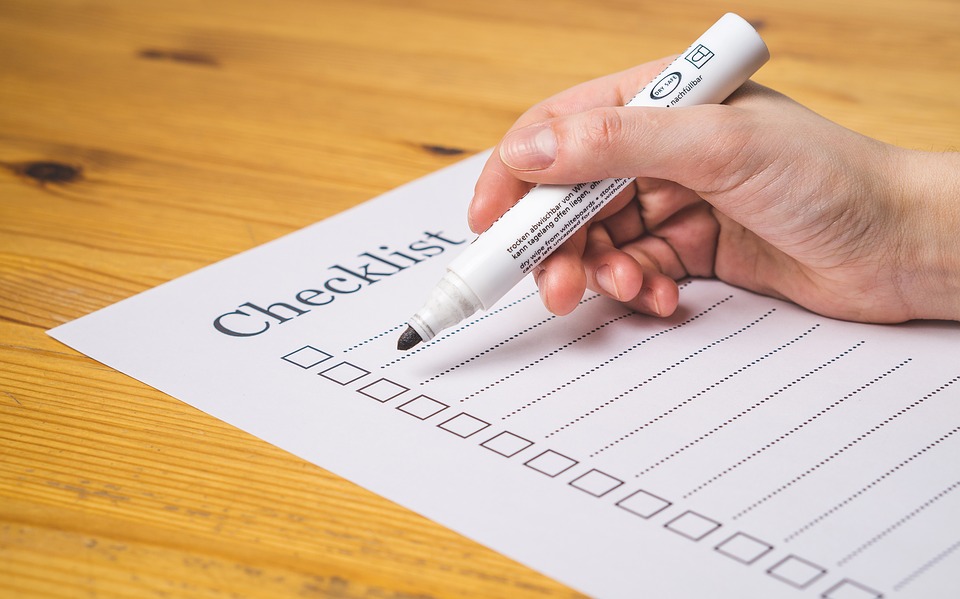 If you want something a little different or using your name won't work, find words relevant to your business. This includes words relevant to your industry, products, and services.
For example, if you're selling baked goods, here are some words that come to mind:
For anything else, follow the same formula. Think of adjectives describing your products and services as a collective whole. Consider also the ingredients, components, or equipment you're going to use.
Use tools like the thesaurus, Rhymezone, or similar sites to find words related to words you've already listed. List them all — don't mind if one doesn't sound good because it might lead you to something better later.
Once you have a big list, you can get creative and combine two words to make one word (e.g. Butterfection) to make it original and catchy.
You can also spell it differently, like in the case of Google, which is a misspelling of the word "googol." If you're wondering what that means, it's the number 1 followed by 100 zeroes.
3. Boost creativity with constraints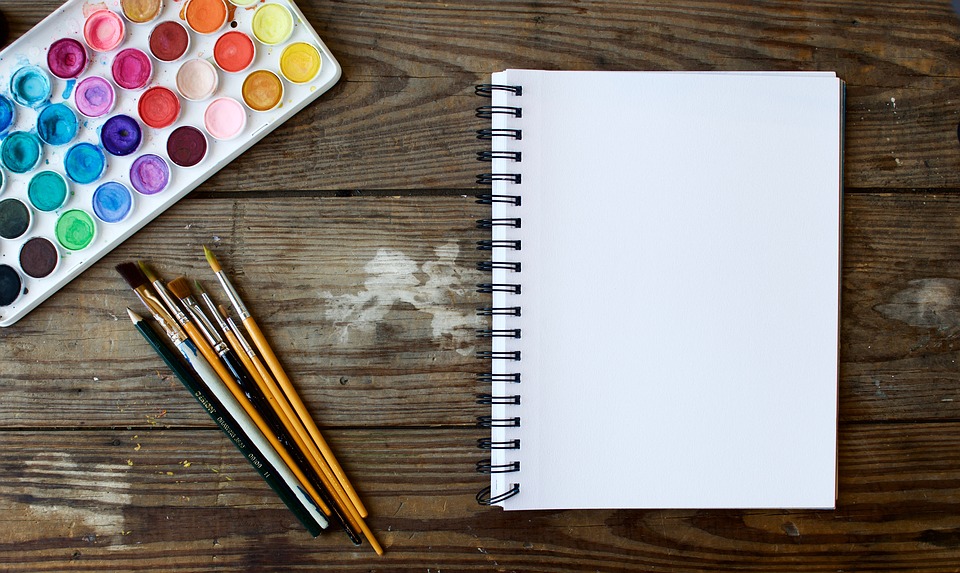 We're not talking about time constraints — choosing an idea too quickly is a bad idea. Sometimes, the perfect business name idea pops into your head after a few weeks of thinking about it.
What we're talking about are self-imposed creative constraints. For example, you can limit yourself to one- or two-syllable names only.
You can also challenge yourself to use alliteration, like PayPal and Squarespace. Using verbs at the start, like Dropbox and Shopify, is another constraint for generating fresh ideas.
There's no limit to setting limits, and you can even play around a different limitation each day. You can constrain yourself to think of all possible names with only two syllables today. Tomorrow, you can entertain the idea of using Latin words.
4. Create a brand tone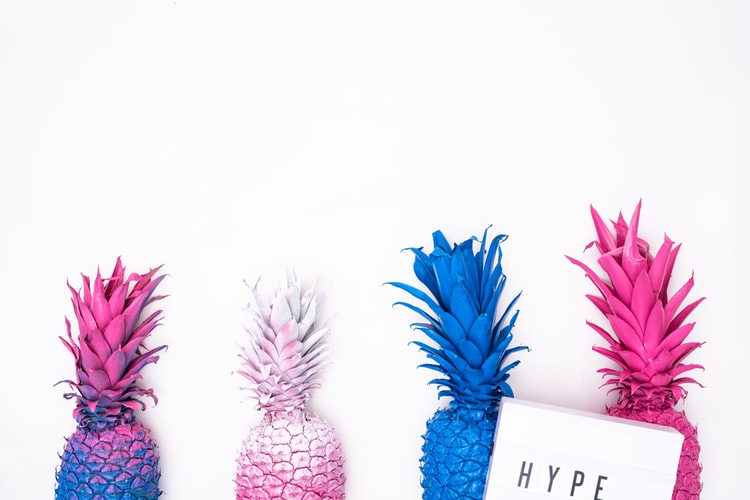 The brand tone is the personality of your business — and it should be reflected in the name. It's how customers will perceive your business when they hear or see its name.
Fossil, for instance, sets the tone of longevity. When you hear it, your mind associates it with durable products that last a long time and age well. Haagen Dazs, a foreign-sounding name that means nothing (it's made up), sounds luxurious.
The same goes for any brand with foreign words. If a bakery has a French name, for example, it sounds authentic and high-quality.
Consider what feelings you want your customers to experience when they use your products or services. Do you want to seem approachable, fun, intriguing, modern, or prestigious?
Try to evoke the same feeling with the words you include in your name. In other words, decide what you want them to expect when buying from you.
Adding "Pro," for example, will make them expect professional quality. If someone hires "Pro Exterminator Brothers" they expect service providers with quality training, proper certifications, years of experience, and professional equipment.
Not to mention they also expect a reliable family business — the owners are brothers.
5. Host a brainstorming session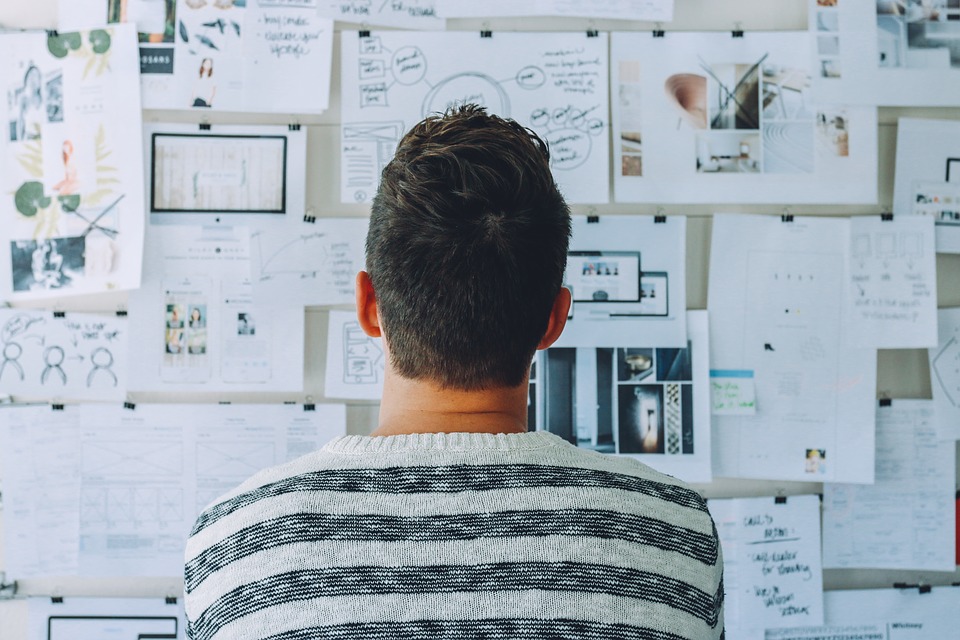 Two heads are better than one — and the more the merrier — when coming up with lots of ideas quickly.
If you've already formed a team, set up an hour-long meeting to discuss potential names. For the whole duration, focus on coming up with as many ideas as possible. Don't discuss anything else, even if it's related to your business. This is a creative exercise, and any analytical thinking will hinder your creativity.
During the initial meetings, you can set constraints and throw any relevant words. Make a note of everything. Ask the other members to take note of anything they can think of outside the meeting, too.
In a subsequent meeting, you can begin shortlisting names and discussing the merits of each candidate.
If you don't have a team, set aside some for uninterrupted creativity, and start listing names.
Ask your friends and relatives to give you feedback on your best ideas. Ask them questions like:
What do you think of when you hear [business name]?
What do you think the price range is when a business that sells [your products] has this name?
What sort of business would you guess [business name] is?
6. Don't try to be trendy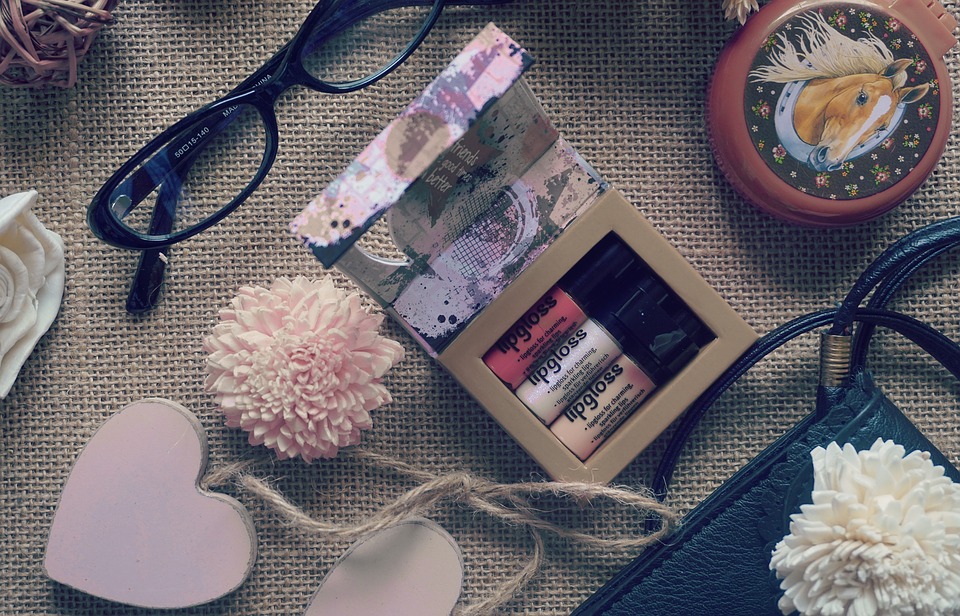 You might want to draw in a specific demographic with your brand name. But this doesn't mean you should use their language without careful thought.
If you're aiming your marketing toward Generation Z, for example, you may be tempted to include words like swag, flex, or yeet. These are fads that will get outdated quickly.
Remember that your name must be future-proof. 10 years from now, do you think you'll still be targeting the same group of people? Even if you are, they won't be using the same slang.
Most likely, you will continue to target the same age group — and the next generation will develop their own slang and buzz words. If you don't want to build a brand that looks outdated in a few years, consider staying away from trendy words.
Learn How to Build Your Business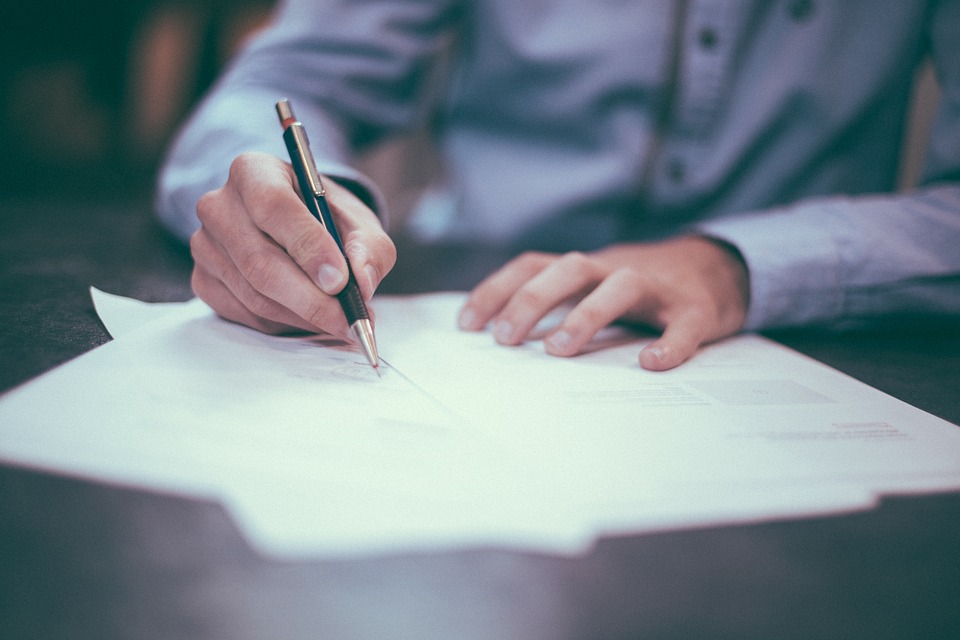 After following these steps and learning how to come up with a business name, you're off to a good start. But having the right name that reflects you and your company is only the start of building a successful empire.
But don't stop with this guide! Give yourself an edge over the competition by developing your entrepreneurial mindset. Plus, check out our Online Business Checklist for a step by step guide to getting started.