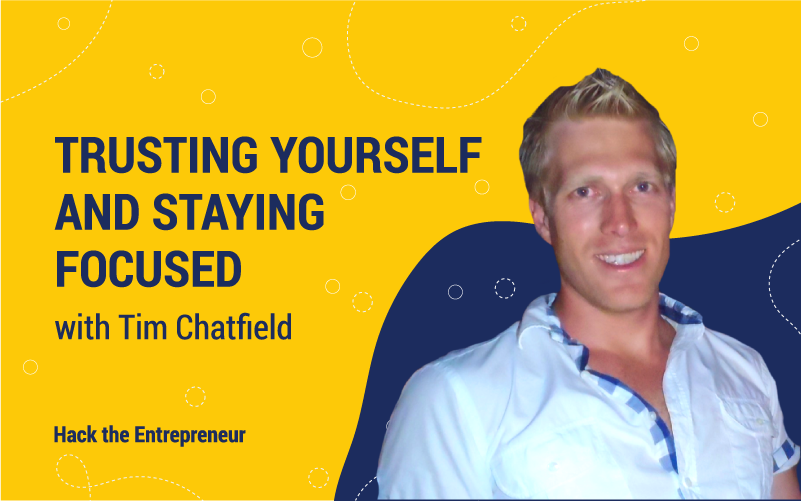 Tim Chatfield is an advocate for the sharing economy, a savvy executive, and an entrepreneur.
He was born in Australia and spent several years starting his career, before spending almost five years in Singapore as CEO of Viocorp.
In mid-2016, with his 3-year-old daughter and wife — who was seven months pregnant at the time — Tim moved to New York City to launch his company Jitjatjo. Now four years later, JitJatJo is a marketplace and platform leveraging artificial intelligence to instantly and accurately match hospitality businesses with vetted industry workers on demand.
2020 and all that has thrown at us has caused all businesses to adapt and change to the new normals as they come. JitJatJo's place within the hospitality industry exacerbated their need to adapt and change quickly.
Now, let's hack…
Tim Chatfield.
Highlights from the interview
[07:37]: Tim explains the importance of unconscious mental processes for solving problems. What was the one thing that I do that's had the biggest effect on my success? It is trying to leverage the 90+ percent of my mind that isn't available to me consciously to help me make the best decisions possible based on the available information.
[12:53]: Tim describes how JitJatJo was able to adapt to COVID-19, despite being geared toward a highly vulnerable industry. He and his team believe deeply in their product and their mission. They decided to focus on helping hospitality workers cross-skill and up-skill, with a focus on cleaning and disinfection.
[22:08]: Tim outlines his 5-step process for making important decisions as an entrepreneur. Number one, is it aligned with our vision? Number two, will it help us achieve our mission? And then three, we start to get into some of the mandatory or commercial realities. Will the investment provide adequate returns? And that sort of flows on from there to four, which is, is the opportunity cost greater than the cost of doing it.
So in other words, is the cost of not doing it greater than the cost of doing it, or is the cost of doing it less than the cost of not doing it, depending on which way you want to come at it.
And then lastly, what's the trade-off, right? Because resources are finite all across the board. And typically when you commit to doing something, you're doing it at the expense of doing something else. And it's important to understand what's the trade-off here? Where does this really sit on the priority list?
Resources and links from the episode
Show sponsors
Gusto: Get 3 months of payroll, benefits admin, and more totally free at Gusto.com/hack.
Mass Traffic Secrets: You can either download the blueprint for free or sign up for the Mass Traffic Blueprint Course, which at the moment is a huge 94% off! Go to MassTrafficSecrets.com/specialoffer.
Dig this episode? Wait until you hear these…