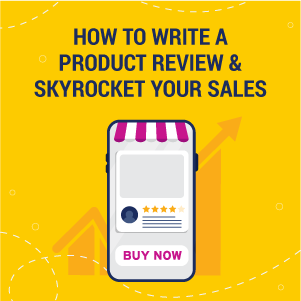 Are you eager to learn how to write product reviews that convert without making your site look cheesy?
Awesome. I'm here to show you how to do just that.
In this article, I'm going to show you exactly how to write product reviews that win.
Honest, well-written reviews are an excellent way for online consumers to research the products they're considering purchasing. But some reviews can be obvious sell-outs, with 100 percent positivity and no drawbacks whatsoever.
Those aren't helpful.
Instead, I'm going to show you how to build trust through your product review and create conversions.
I'll share the importance of product reviews with proper research, touch on the three critical aspects to a converting review, and give you step-by-step instructions to create your first winning review.
Enough with the chatter – let's get reviewing!
Importance of product reviews
Product reviews are genuinely essential to any online store's marketing success. Not only do these reviews build trust and loyalty between the brand and the consumer, but they also help to set a product apart.
A savvy online shopper is unlikely to purchase an item without feeling confident that it will work for them and their life. Data gathered by Podium has even shown that 93 percent of consumers say online reviews impact their purchase decision.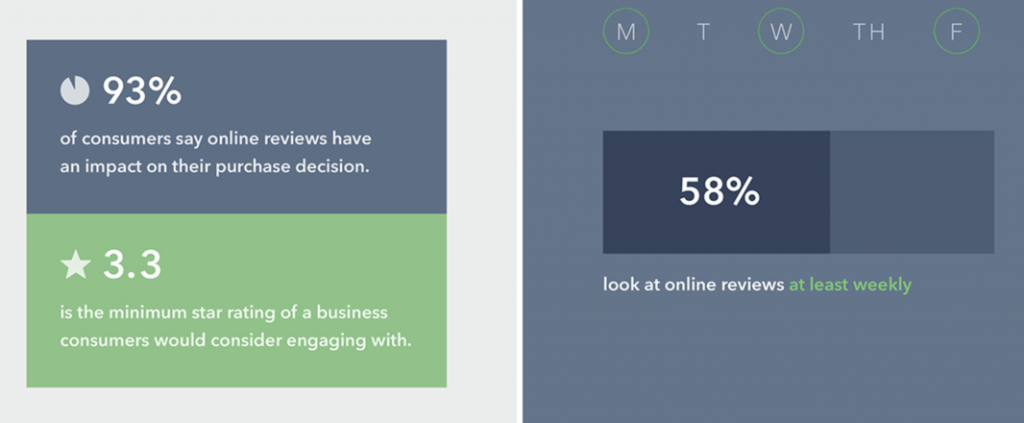 The more reviews a product (or brand) has, the more convinced a potential buyer will be that purchasing that item is the right decision. That's straight from a BrightLocal consumer study that looked at the power of consumer reviews.
Reviews can also boost a company's total revenue, as noted by a study published by the Harvard Business Review. These pages are easy to find on Google and can get circulated on social networks, which will put the reviews in front of more faces and lead to sales.
Additionally, consistent reviews written by actual customers will help others understand the product in its setting of use. While a brand might come to understand their product in one way, a real customer may notice more nuances and details once they purchase the product and begin using it.
Research from Trip Advisor shows that seeing the same information consistently in product reviews helps readers ignore the extreme comments and focus on what's seen repeatedly.
Having this additional perspective available to potential customers gives them a stronger foundation on which to purchase the product.
In overview, product reviews are good, good stuff if you're trying to sell a product online successfully. The more you have, and the more honest they are, the better.
Starting on the right foot: review research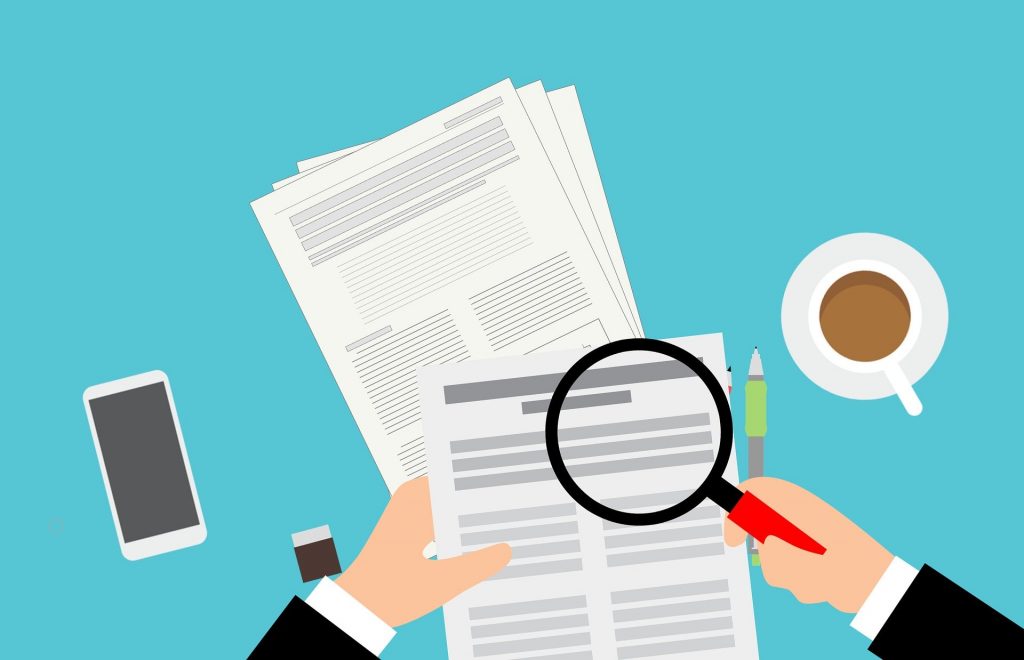 Before you even begin writing your product review, you'll need to put research time in first. Proper research is the biggest key to a good review. You can't have one without the other. So don't get too confident and begin typing before you're ready.
If you're new to affiliate marketing, you want to come across as honest and credible, so take this research seriously.
To conduct excellent research, focus on becoming an expert on the product. Study it like it's your master's thesis. Get curious and find out all the tiny details about the product.
Don't just focus on the product itself; also, get to know the brand. Their reputation will provide clues as to the performance and reliability of their products.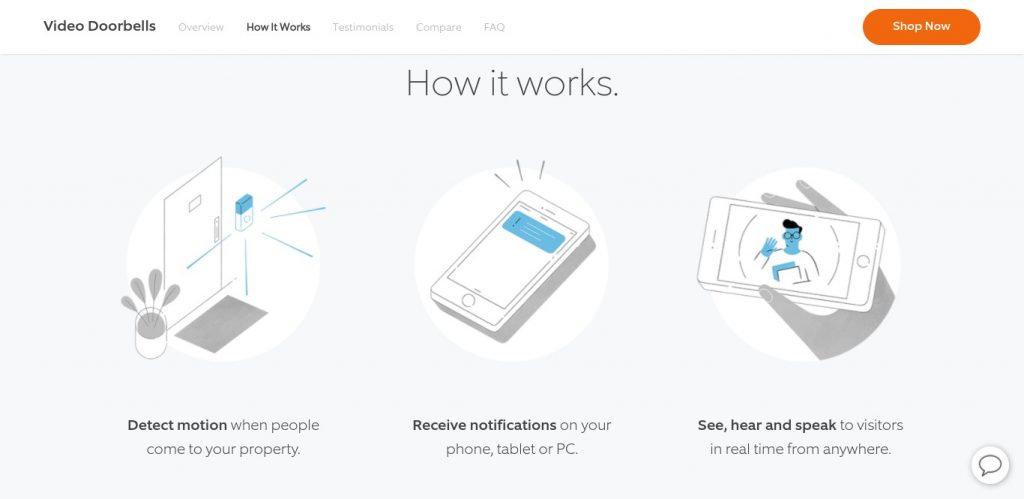 While you're at it, be sure to put in some additional time researching competitors and the general product industry itself.
You'll want to identify 2 or 3 competitors and learn all you can about them, including how they stack up to the product you'll be reviewing.
Additional reviews of those products are good places to start. Not only from other affiliate sites, but actual consumer reviews.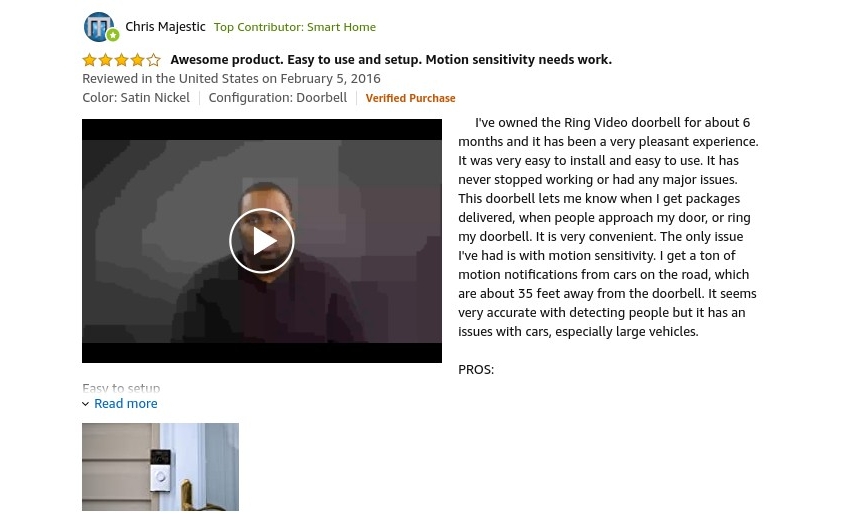 Get a feel for the industry as a whole. Learn where your product might fit into the grand scheme of things.
Take notes all the while and use this page of notes as the foundation for what will become the best product review you've ever written.
The three keys to reviews that convert
If you want your review to convert (of course you do), then you're going to need to include these three keys to a review that sells:
Credibility
Curiosity
Irresistible Offer
Your goal is to create a useful review that will keep your readers engaged through to the end and then convince them to act.
As soon as your reader becomes disengaged with the review you wrote, they'll leave the page. Not only is this harmful to those conversions you're trying to get, but this will also hurt your SEO and site traffic.
If you want a surefire way to keep your readers engaged, then let these three aspects guide your process.
1. Credibility
Credibility is the #1 requirement for a converting review. Without it, they won't believe a thing you say. And why should they buy it if they don't believe you?
You can earn your credibility through a few different ways:
One way is through providing additional high-quality content on your site. Now, this goes beyond the actual review and seeps into your platform for the review. If all the reader is going to find is a bunch of spam reviews, they're going to get a clue that you're getting paid to post nice things about these products.
If you also invest time in creating valuable, optimized content, readers will see that there's a lot to be gained from reading your posts.
Another way to earn credibility within your review is by using testimonials to back up your claims. It might seem kind of meta to include additional reviews within your review, but it provides a lot of value to skeptical readers.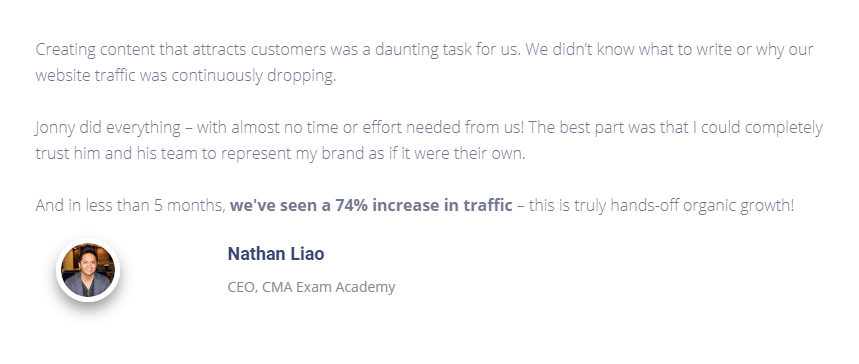 If you can provide multiple success stories from those who have used the product, by all means, do it.
2. Curiosity
In writing a high-quality review, you'll need to find a balance between providing enough information and leaving enough out to keep them curious.
It's also important to try to answer questions that your audience is actively asking about a product. SEO keyword research is one of the best ways to do that.
It's how we design our own reviews at Hack the Entrepreneur, and so far, it's worked out well for us.

That's a fine line, I know. Here's how you do it:
Focus more on the benefits of the product rather than its features.
Describe what you'll learn from or get out of the product, but stay away from getting too technical.
Leave some of the products for them to discover after they purchase.
Leaving what we call "knowledge gaps" will drive that innate curiosity to know more and try it out for themselves.
3. Irresistible Offer
Lastly, you'll want to leave them with an offer they can't refuse. That's right. We're taking a note from The Godfather as we learn to write killer product reviews.
Realize that there are a lot of people promoting products and writing reviews in favor of your direct competitors. So why should that reader choose to buy based on your review?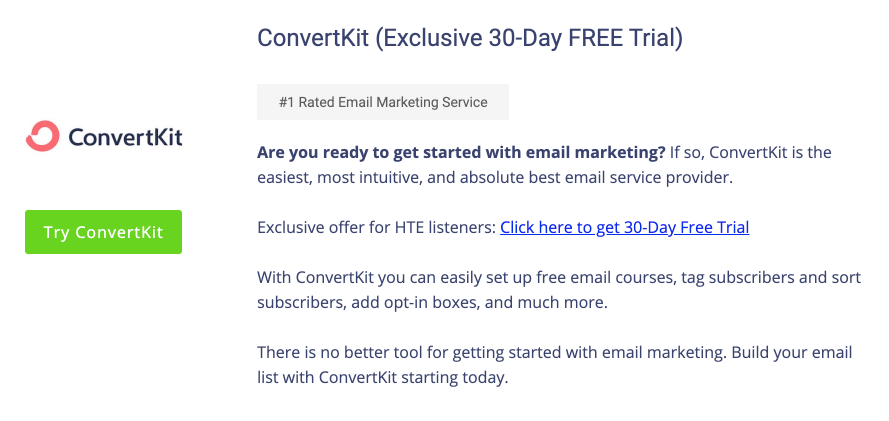 You can do this by looping in bonuses to the product, so you're upping the value without touching the price. When you've added enough bonuses, it becomes a no-brainer.
Types of reviews to get familiar with
Not all reviews are created equally. There are a few types of reviews that are commonly seen, and each type serves a different purpose. You'll want to understand these types and their best uses, so you're able to discern which type is best each time you go to write a review.
1. Normal review
These "normal" reviews are the most common. They are designed to inform the reader about a specific product by a particular brand. They offer information such as pricing, supports, features, benefits, and drawbacks.
Ideally, a standard review will help the reader solve their problem and understand if the product is the solution.
Here's an example of a SiteGround hosting review.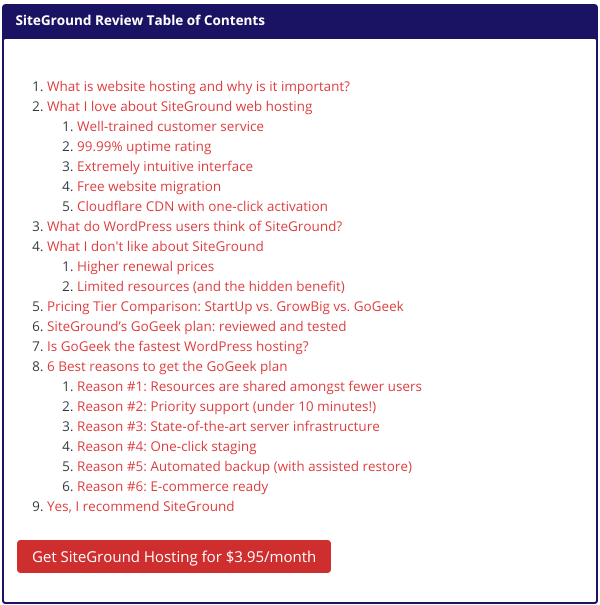 2. Comparison review
A comparison review is a tool that can help give one product a leg up over another similar one. These reviews directly compare two products that serve the same purpose.
When writing a comparison, you'll want to highlight the extra value that the 'product of choice' offers as compared to the other option.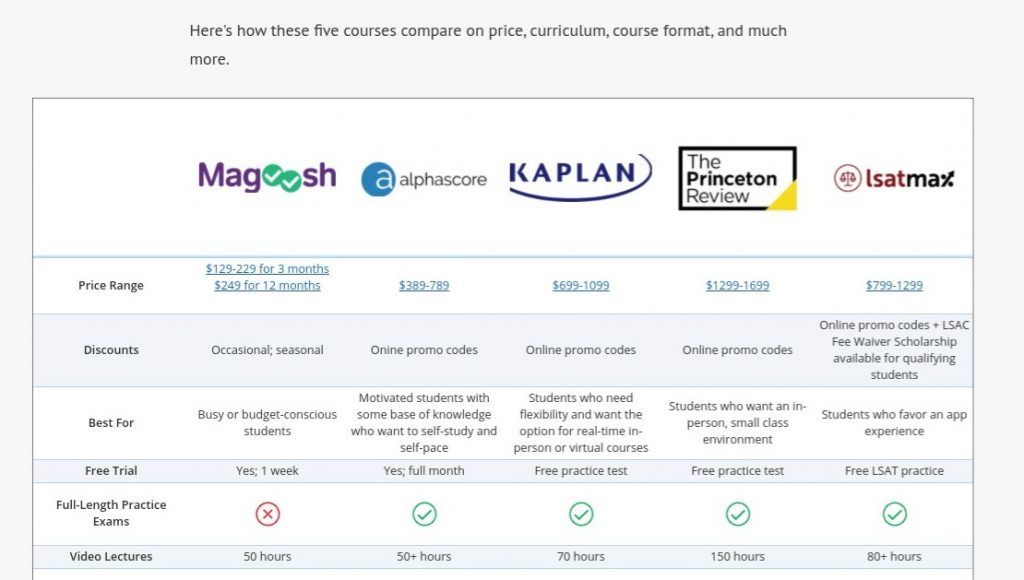 3. Gateway review
A gateway review is less about conversions and more about attracting visitors to the site. For example, these can describe alternatives to a product.
Software companies often create these types of reviews to attract potential customers searching for "alternatives to (their software product)." Here's an example from Podia and their comparison to their direct competitor Teachable.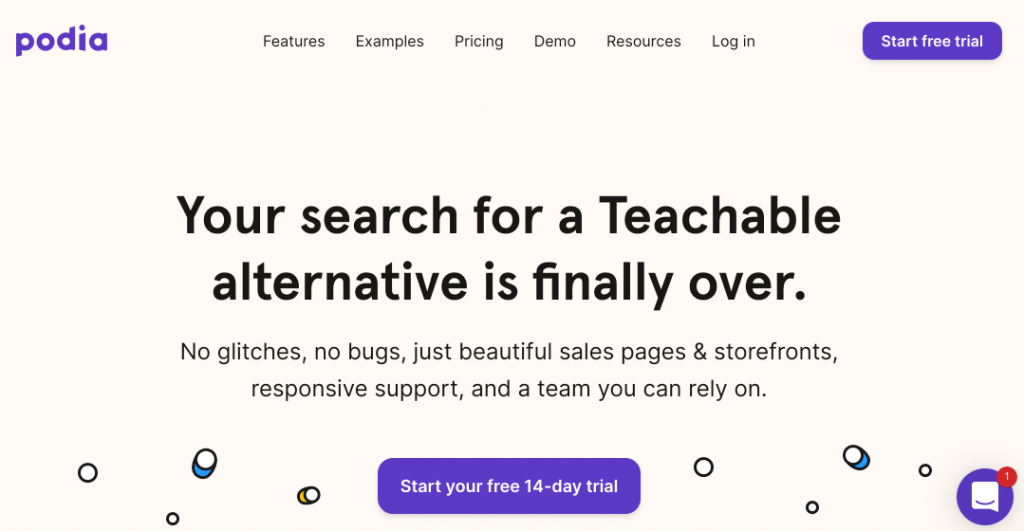 Once you add a pop-up email capture to the page, that review will begin to function as a gateway to further engage through email marketing.
Template for product review success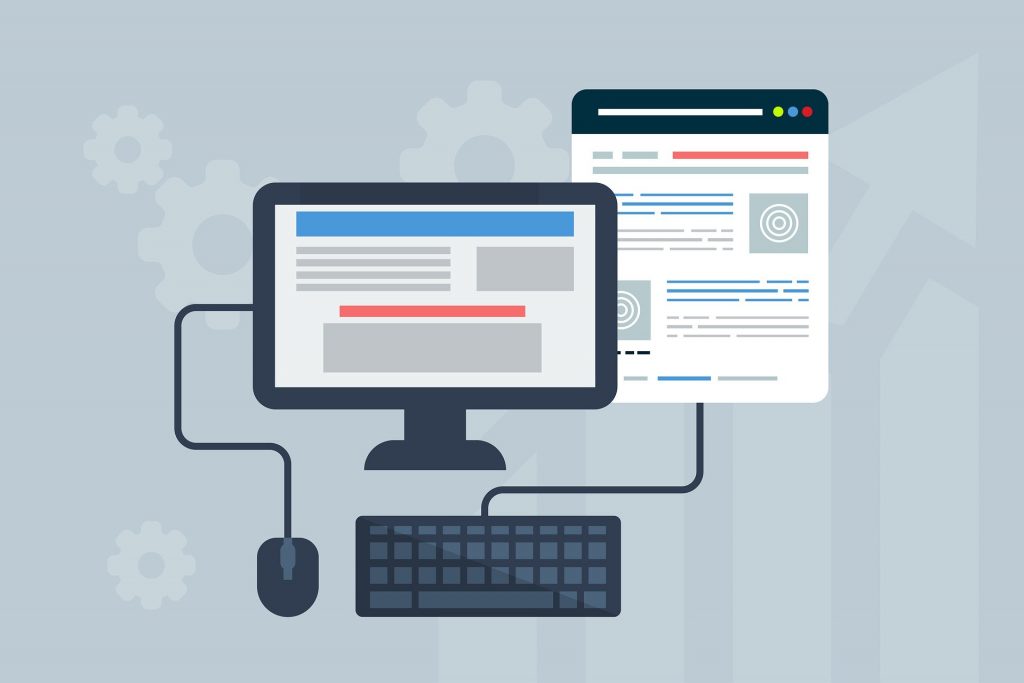 Now you understand the role that product reviews play in online marketplace success, and you should have a solid grasp on what makes a review convert. Hopefully, you also understand the difference between the three most common types of review and when to use each kind.
With all of this foundation built, you're ready for the perfect product review template. This breaks down every single aspect that you'll need to include and the ever-so-important order of things.
Remember, the key to a useful product review is keeping the reader engaged every step of the way. Follow this template carefully for each review you'll write, and you're guaranteed to see conversion results.
Here's how it goes:
1. The perfect title
The perfect title is one that includes the name of the product clearly and an additional hook to capture readers' attention. This could be something like "Is product name worth it?" or "Why product name is our top pick." This second hook portion is also called a "leading question."
2. A leading question
The leading question should be repeated below the title to draw the reader's attention down the page. This question will lead the way the rest of the review is written, so let it guide you throughout the below sections.
3. Overview and quick answer
The overview and quick answer to your leading question is a great way to offer valuable information to readers that don't have a lot of time to give and need to get straight to the point.
Often, these overviews consist of a few bullet points, top pros and cons, key features, and overall product rating. This section should also briefly answer the leading question.
If your leading question is, "Is product name worth it?" then your overview should include, "Yes, this product is worth every penny. Here's why."
This is the perfect way to transition from your overview into the rest of the review as well.
4. Company history and information
Here, you'll want to speak about the company's history of creating great (or not so great) products. This helps to build trust in the product from the get-go.
5. Who benefits and what the benefits are
Not everyone is going to benefit from every single product out there. Narrow it down to those who will be helped the most. Additionally, list out the benefits that they can expect to receive. This piques their interest in trying the product out for themselves.
6. Pros and cons
This is a great way to quickly go over the benefits and drawbacks of a product without getting bogged down with too much detail. Making these short bulleted lists will also attract the eye.
7. Features and tools
Don't cover absolutely every feature and specification of the product because you want to leave some room for curiosity. Touch on the significant features of the product that lead to the benefits reaped.
8. Personal opinion
Here you can give your take on the product based on your research and experiences. While you'll want to remain pretty objective throughout the rest of the review, you can get a little subjective here and provide your honest thoughts and opinions.
9. Conclusion
The conclusion is where you'll answer the leading question of the review in greater detail. You should answer this by briefly recapping what you covered in the review.
10. CTA
It's not a great review unless there's a great call to action.
Calls to action are what drive the conversions at the very final moment, so don't forget it. Give them that irresistible offer, and they'll be hooked.
Keys to conversion: what ranks a review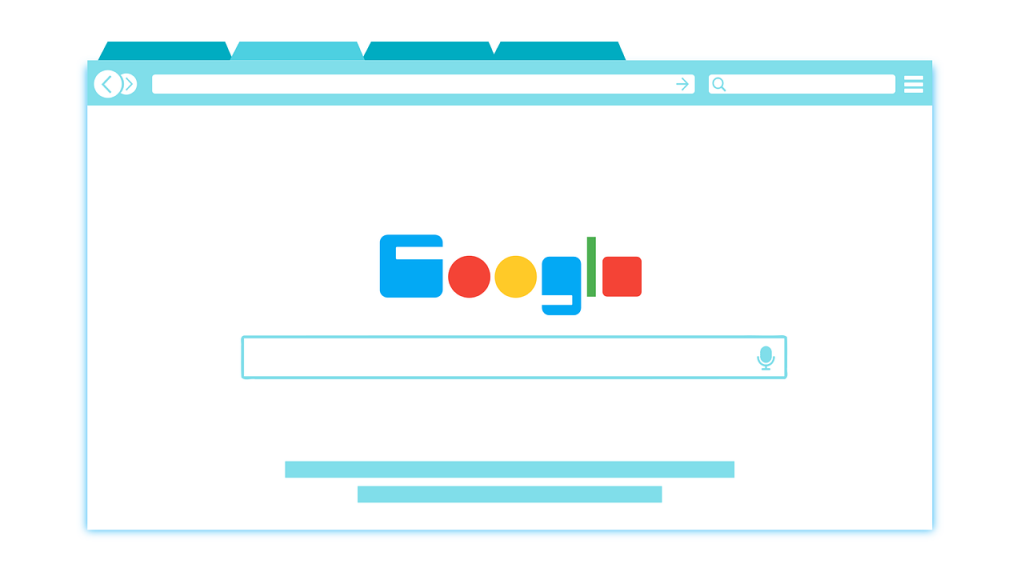 Now, if you want your review to rank highly on the Google search results page and start making money online, you'll want to optimize it specifically for search engines. To do this, focus on two areas:
Keywords are the terms that potential customers are typing into Google to find your review. By researching the keywords with high search volume and low competition, you'll be able to pinpoint the exact verbiage to include throughout your review for better ranking.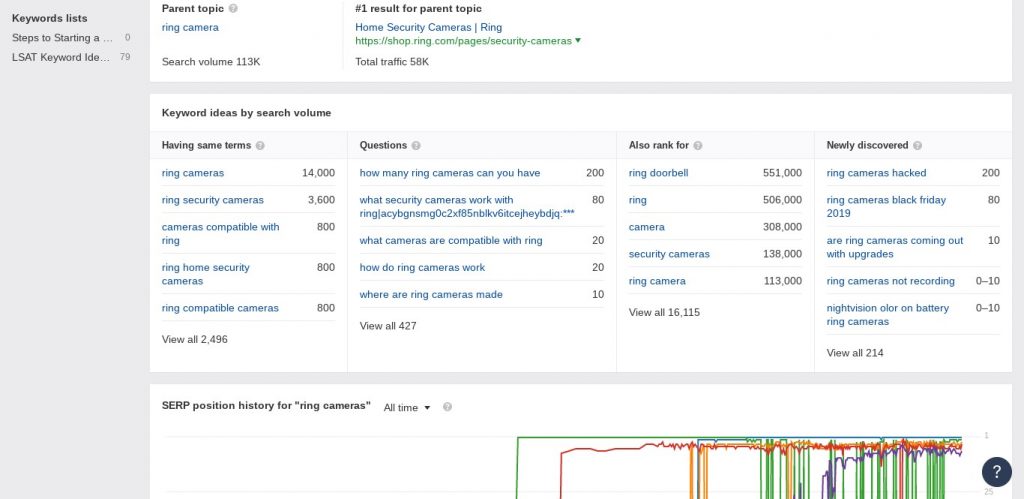 Your linking strategy is also a substantial contributing factor to your review's ranking. You'll want to include internal links to pages within your site and outbound links to authority sites that are not competitors. Additionally, try to earn backlinks to your website from other site owners to build a web of credibility.
All of this optimization can be handled by experienced conversion rate optimization companies like Convertica, or you can try your hand at it yourself.
Now, that's a useful review
There you have it – the step by step instructions to creating a compelling product review that will convert readers to buyers and buyers to lifelong loyal customers.
Just remember, always start with thorough research, identify the type of review you'll be creating, and follow the template above for a winning formula every time.
And if you want to get that review ranking on the first page of Google, look to conversion rate optimization and SEO principles for support. Or if you'd like the team at HTE to do it for you, check our services page.