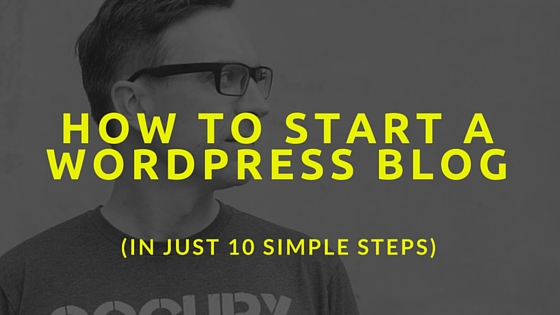 Do you want to learn how to start a WordPress blog in five minutes? No problem.
As consultants, writers, freelancers, and entrepreneurs we want to build something out of nothing. And that something we are building needs a home on the internet.
Thankfully, with the leaps and bounds being made in technology, this is really easy to do.
Back in 2009, when I was starting online, I used Bluehost to set up and run my very first websites. They did such a great job for me, so I asked them to put together an exclusive deal for Hack the Entrepreneur listeners.
Disclosure: Please note that the links on this page are affiliate links, I will earn a small commission if you decide to make a purchase.
Please understand that I have experience with Bluehost, and I recommend them because they are helpful and useful, not because of the small commissions I make if you decide to buy something.
Why Start a WordPress Blog?
Listeners often ask: Why should I use WordPress? Why do I need to switch to WordPress?
If you're asking these yourself these questions, then you are in the right place.
The best part about WordPress is that it's easy to use and flexible enough for just about anything. That's the main reason why WordPress has grown so much in popularity.
WordPress now powers 22.5% of all websites on the internet. And that is why I recommend you use it too.
How to Start a WordPress Blog
Here is a step by step guide on how to start a WordPress blog with BlueHost. It's fast, easy, and kind of fun.
Let's jump into it …
Step 1: Getting Started
Visit Bluehost by clicking this link and click on the 'Get Started Now' button.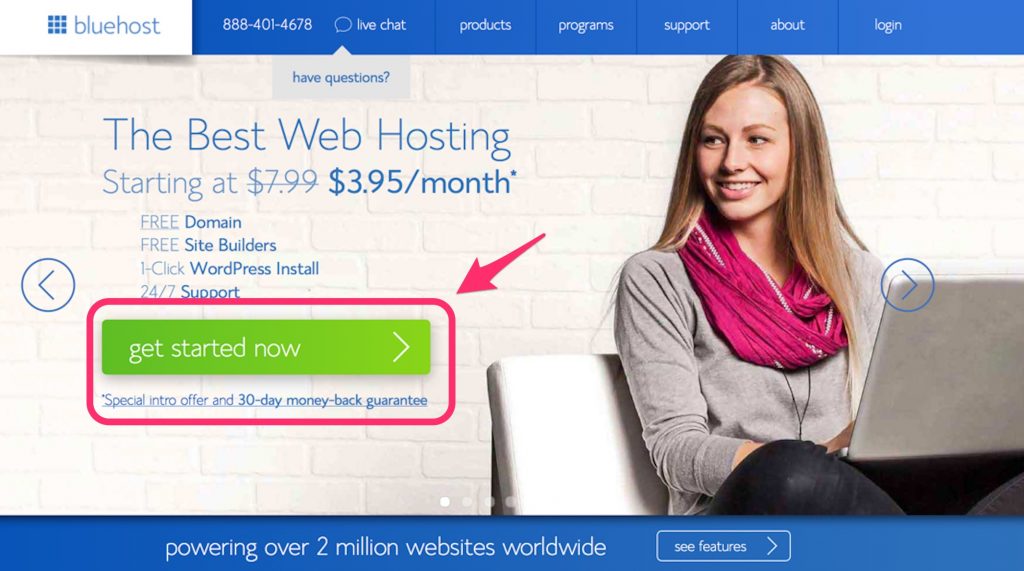 Step 2: Choose Your Plan
If you are starting with only one website, then you can simply select the Basic Plan to get started.
Don't worry, you can easily upgrade your account in the future if you need more websites.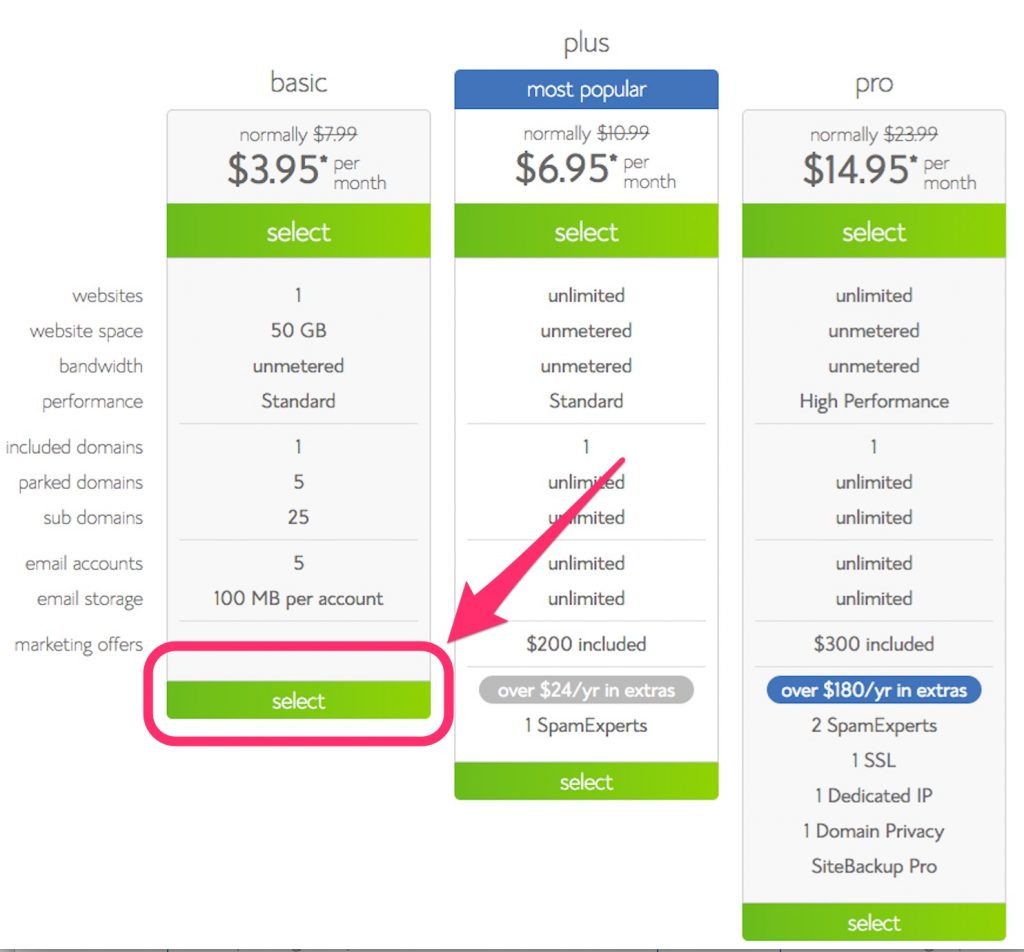 Step 3: Grab Your Domain Name
Choose your free domain name or use your current domain. Both are super easy processes.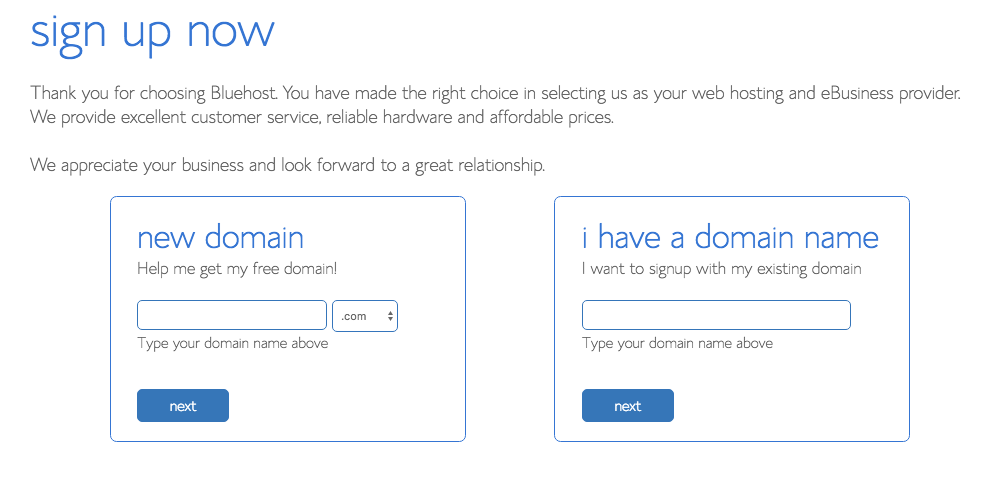 Step 4: Purchase Your Website
This is it, the moment of truth. Input your billing details.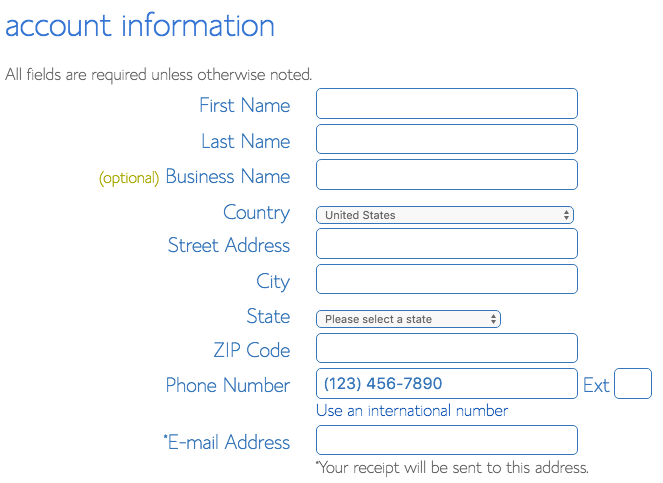 Now it's time to choose your package. If you like to save money, now is your chance to lock in the lowest rate for 36 months. If you are looking to just get rolling, then 24 or 12 months may be more your speed.
Domain Privacy Protection: For just $0.99 you can ensure your privacy online. If you are going to be using your real name on your website then this is not necessary.
Congratulations! You are now the owner of your very own domain and website.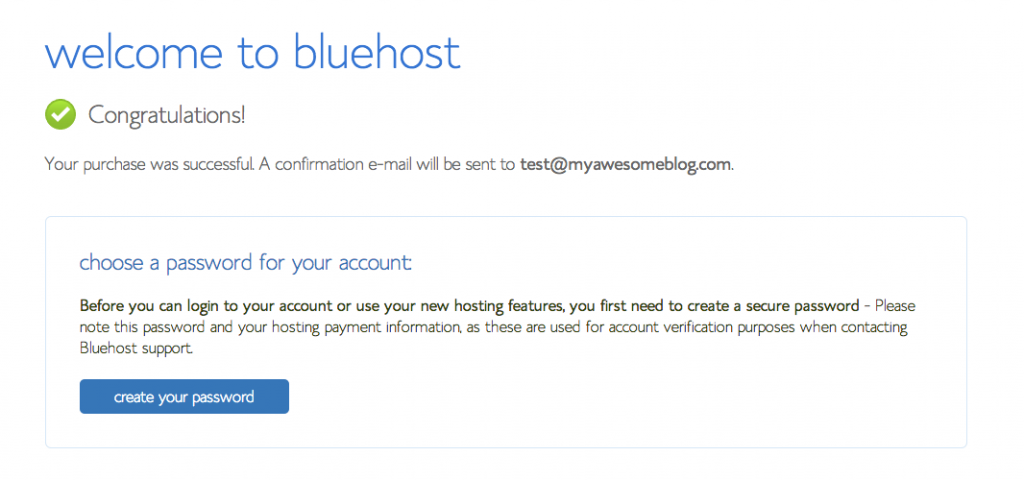 Step 5: Setting Up Your WordPress Site
Now it's time to log in to your account and install WordPress — the software that will run your blog. It's easy, don't worry. 😉
Once you've logged in, you will be taken to your Bluehost dashboard. This dashboard is where you will install WordPress in just a few clicks.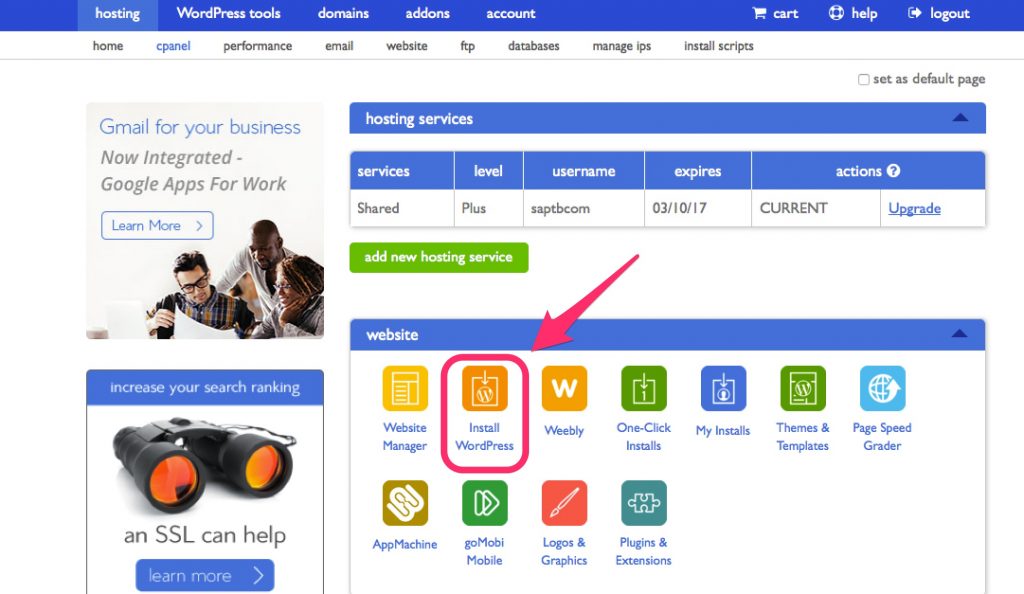 Step 6: Install WordPress
Push the green button and you are one step closer!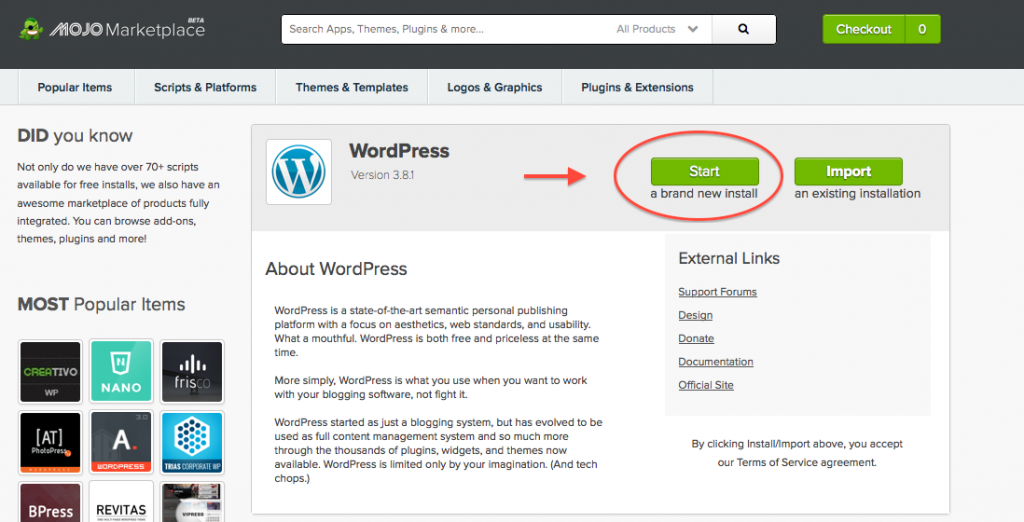 From the drop-down menu, choose the domain you registered.

Step 7: You are almost there!
Click on the checkbox to 'show advanced options'. Now simply fill in the title of your website, choose a username, and password. Note: everything you choose right now can be changed very simply at any time in the future.
The username and password you chose will be used to login to your website Admin Panel (your WordPress dashboard).
Remember to save this information where you won't lose or forget it. You will need it again shortly.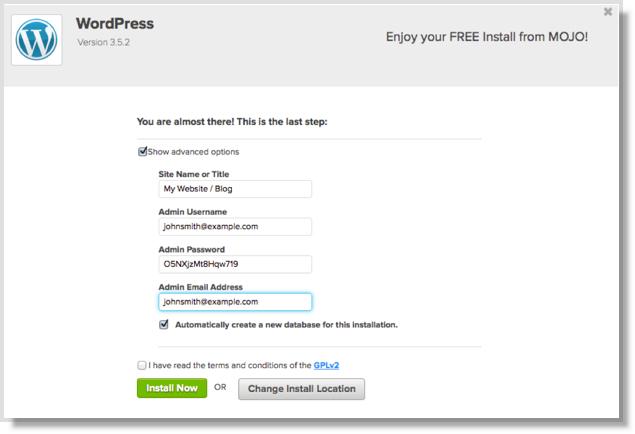 Step 8: Congratulations! Your WordPress Website is Installed.
Bluehost has now installed WordPress onto your website. Simply click 'View Credentials' on the top right of your screen.

Step 9: Log in to you new WordPress website
Under step 1, you simply need to click the Admin URL, as shown in the image below.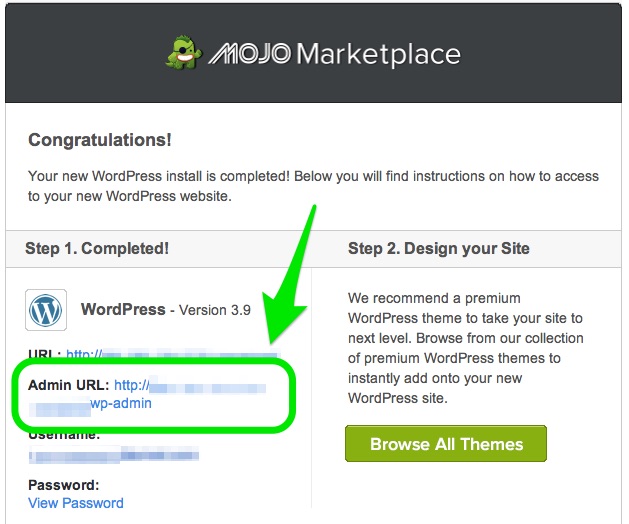 Take the username and password you chose in Step 7 and copy them in the WordPress login and password fields.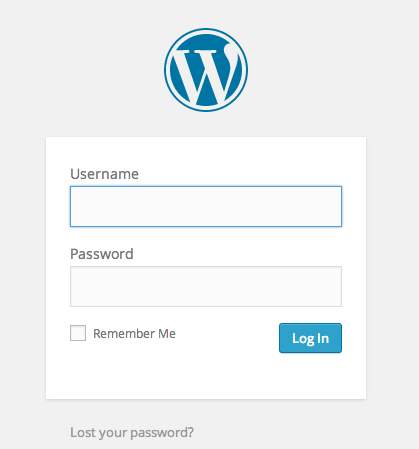 Step 10: Welcome to Your Brand New WordPress Site!
This is the WordPress dashboard. Within the dashboard, you can add your blog posts, pages, WordPress plugins, and you can customize the look and feel of your website to make it uniquely yours!
Congratulations! This is the beginning of an exciting journey for you and I cannot wait to see what you create. If you have any questions or concerns please email me or track of down on Twitter. I'd be happy to help.