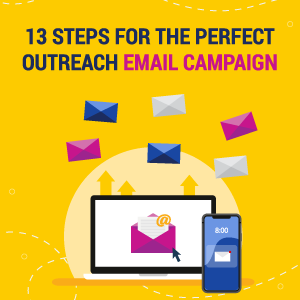 Cold outreach is one of the most effective methods of generating new sales or marketing a business. You can use outreach email to contact journalists, secure guest post opportunities on new sites, acquire clients, and a whole lot more.
Everyone has an email address, even powerful, high ranking people. Plus, you don't have to actually talk to a stranger to make your pitch.
Believe it or not, most people actually prefer being pitched by email. MailShake, a PR software company, recently found that 92% of journalists prefer email over other channels.
Source: MailShake
The pervasiveness of email as a form of communication is no guarantee that your email outreach will be effective. Nor is people's general preference for it. The majority of emails you send out won't be read or responded to.
With that said, there are tried and tested strategies you can use to improve your response rate.
Here's a simple 13-step process you can use for cold outreach that gets noticed.
1. Ditch the contact form
If you're running a digital outreach campaign, you'll need to collect the contact details of the companies that you plan to contact. One of the easiest contact details to find is the generic email address or the site contact form.
The generic email address will look something like "info@website.com."
The problem with generic email addresses is that the message rarely goes directly to the person you want to contact. Instead, your message needs to be forwarded to the person by whoever checks the contact form responses.
At best, this adds a couple of steps to your cold outreach. At worst, the message is either never checked, or the request is filtered by someone like a secretary who might decide it's not worth sending it up.
A targeted email sent directly to the individual is much more likely to be read.
2. Find the right person to contact
For your email outreach to be effective, you need to contact the relevant person in a company. Finding the name of that person is usually a matter of common sense.
For example, if you were going to do email outreach for a guest post campaign, you might try to contact an editor at the company. You could also reach out to one of the company's writers, if they appear to be in-house. (A freelancer might not be able to help you with that.)
You can pinpoint writers and editors pretty quickly by seeing who writes the majority of articles on the company blog. Then, check their Linked-In to see if they're actually employees of the company.
Alternatively, you could head over to LinkedIn and search for "company + editor" or "company + writer."
Once you have the name of someone it would make sense to contact, you can use an email finder to get the email address of the relevant person. There are plenty of email finders out there that allow you to do this, many of which are free or inexpensive.
Now that you have your list of people and their contact information, it's time to write the actual email.
3. Get the subject line just right
Legendary advertising mogul David Ogilvy once famously said, "on average, five times as many people read the headline as read the body copy. When you have written your headline, you have spent eighty cents out of your dollar."
This is as true today as it was in the 1960s. The same thing holds with email subject lines.
For your email outreach to be effective, you need a subject line that will catch the attention of the person you are contacting.
Based on my own experience, here are a few different types of subject line that tend to perform especially well.
Informal: "Quick Question…"
Intriguing: "Have you seen what (competitor) is doing?"
Scare: "Warning | Problem with your site"
Personalized: "Hi (name), (question)?"
Clear Value Proposition: "This will double your traffic"
Your subject line should engage the recipient and make them want to read further. Otherwise, they'll just scroll past it or archive it without reading it.
4. Make your email content engaging
A good subject line will get the person to open the email. You now have to engage them with your content. This is where your writing skills come into play.
There are a couple of general rules I try to follow when creating an outreach email:
Have a clear value proposition. When writing an email to a stranger, make the focus of the email about them. You need to be able to explain how they will benefit from engaging with you clearly.
Keep your email short and to the point. Your email should be under five paragraphs. Don't try to share everything, just convey the main points.
Share your personality. Don't be afraid to add some personality to the email. It will make your copy stand out.
Let me give you a clear idea of a good outreach email to show you what I mean.
Source: Lifehack
The message above is the copy used by web designer Daniel DiPiazza when he was selling web development services on Elance, a freelancing platform that later became Upwork.
You can see how his message has a clear structure, with a value proposition and CTA.
He also shares his personality from the get-go. The email feels like a real person talking to you, not just a canned response.
This is a marketing trick that you see the people at AppSumo use all the time in their emails. It's very effective.
Keep in mind that you don't necessarily need to be this informal when writing the copy for your outreach email if it doesn't fit your brand or your niche.
5. Don't be afraid to experiment
In the example above, I talked about the email template used by Daniel DiPiazza. You'll notice when you read the email that he sent the reader to a video. This was a little hack he thought up that significantly improved the response rate from his email outreach.
It was a nifty trick. I've seen dozens of articles over the years from people who have adopted this strategy to great success.
There are plenty of other smart marketers out there you could also imitate. For example, Chris Von Wilpert from Content Mavericks used dynamically personalized images in his outreach emails.
Source: Content Mavericks
Again, it's something different that made his pitch stand out. Ultimately, it's this willingness to experiment that will often play dividends with email outreach and any other type of marketing.
6. Share your credentials tastefully
There are two big obstacles you have to deal with when writing an outreach email to a stranger:
Why should they care
Can they trust you
We've already looked at the importance of a clear value proposition, which covers why they should care. The second thing you need to deal with is trust.
The best way you can establish that trust is to cite results you've got for other businesses or highlight where you've been featured. Marketers understand this is important, which is why they leverage the trust members of the public have in major brands to establish authority. You can see how it's done on the homepage of this very site.
You can do this in your outreach email.
Include results you've got for well-known companies or list places you've been featured. You might choose to add a PDF as an attachment with a case study of results if you're trying to sell a service through email outreach. Especially if you did work for a well known company. Again, it's just a way of generating trust.
Don't get me wrong, though. I'm not saying you should rattle off your accomplishments and fill an entire email with them. You can share credentials without sounding arrogant.
7. Use an email signature with social links
What would you do if a person sent you a cold email offering a service, and you were interested in the offer? I'd probably head to Google and look the person up. Would you?
If you know someone is likely to do this, you can help guide them in the right direction. This is where the link to social profiles in email signatures comes in handy.
You can include relevant links to social profiles in your email signature. Your LinkedIn account is an obvious place to link to from your email signature. You might also choose to insert a link to your company homepage or a specific landing page that relates to your outreach inquiry.
8. Check for grammatical mistakes & typos
So you're done writing your email. Before you send it, make sure you read it several times. Your email should meet the following criteria:
Good flow: The transition from one paragraph to the other is seamless.
No grammatical or spelling errors: Make sure you wrote "your website" instead of "you're website" or "you are" instead of "you is."
Correct spelling of proper nouns: Double- and triple-check that the proper nouns in your email, like the name of the person you are mailing, is spelt correctly.
Remember that first impressions are everything. Sometimes one error can spell the difference between getting a reply or the silent treatment.
9. Choose the right time to send your email
When running an email outreach campaign, consider what time and on what day to send your email. You see, there are certain days of the week, which are naturally better than others. Equally, there are certain times of the day that are better.
For example, if you sent an email to me at 8 pm, there's a good chance I'd be watching Netflix. I wouldn't respond immediately, and there's a chance I'd forget to respond. Equally, every Friday afternoon, we have a team lunch. Terrible time to send me an email. There's a very high chance I'd forget to answer.
Below are some fun email facts from CoSchedule you might find useful:
The best days to send an email are in the middle of the workweek (Tuesday, Wednesday & Thursday).
The best time to send an email is 10 am and 2 pm. This is roughly one hour after people arrive at work, and one hour after lunch.
So there's some data you can base your email outreach campaign around. Of course, you should track and test what works for you.
10. Create a follow-up sequence
Don't make the mistake of sending just one outreach email and leaving it at that. As the point above should have highlighted, there are a thousand and one reasons why a person might not respond to your email. This is why you should create a follow-up email sequence.
Email sequences are effective. The graph below from Yesware shows how important it is to follow up when running an outreach email campaign. Yet 70% of people only send one email.
Source: Yesware
If you're going to use a follow-up email sequence, don't send multiple emails asking the person if they forgot to answer your email. Sure you can send one email like that, but more than one and you become a pain in the ass.
Instead, you should think of different things to discuss in each email. An example email outreach sequence for an SEO agency might look a little something like this:
Initial pitch: I can make you more money through SEO.
Follow up email: I know you are probably busy, but… btw, here's a case study of what we did for a client.
Third email: We found some mistakes on your site. Here they are.
You can see that each email in this sequence focuses on a slightly different thing. This increases the likelihood of getting a response from your outreach email.
11. Track your results
So you've sent the email, and you're getting some responses. That's great. However, the best way to improve your response rate is to gather as much data as you can and then make changes based on the results.
Source: Giphy
Just like email finders, you'll find plenty of software on the market that can help you manage and track an email outreach campaign. These tools will cover everything from scheduling when the email is sent out and automating the sending process, through to tracking the open rates and response rates from your outreach.
Naturally, this kind of data is valuable. We'll cover why in the next section.
12. Split test your email copy for best results
To improve the response rate of your outreach campaign, you should run split tests on your emails. There are two main things you can play with: the subject line, and the copy.
For example, if you know most people you are sending an email to are reading the message, but not responding, then you have to make changes to the copy. On the other hand, if people aren't even opening the email, you could play around with the subject line.
It's through changes like this that you can slowly optimize your email outreach campaign. This will enable you to maximize your ROI.
13. Send emails to more than one person
When running an email outreach campaign, it's important to accept that some of the people you contact won't reply to your email.
If you're reaching out to a small company, there might be just one person you want to contact. If they opened the email and didn't respond, they are probably not interested in your offer. That's fine.
Well, it sucks, but that's life!
Large companies are somewhat different. There could be multiple people at the firm who you could contact.
For example, if you're looking for guest post opportunities, but you didn't get a reply from one editor, you can email another editor at the website. This strategy is effective, as this post on Launch Space makes clear.
Start writing cold outreach emails that get results
Cold outreach is one of the most widely used and effective sales and marketing methods. In this guide, I covered how to run the perfect email outreach campaign in 13 steps. I started by looking at the importance of sending a targeted email, how to find a relevant person in the company you want to target, and how to collect their email.
We then looked at how to write an engaging outreach email. We looked at how to write your subject line, define your proposition value, and a few tips on how to create engaging copy. The article finished up with tips on when to send your email and how to track the campaign.
Creating the perfect email outreach campaign is a lot of work. However, by following the steps outlined in this guide, you'll be on the right track.